Invoice Management Tips for Small Businesses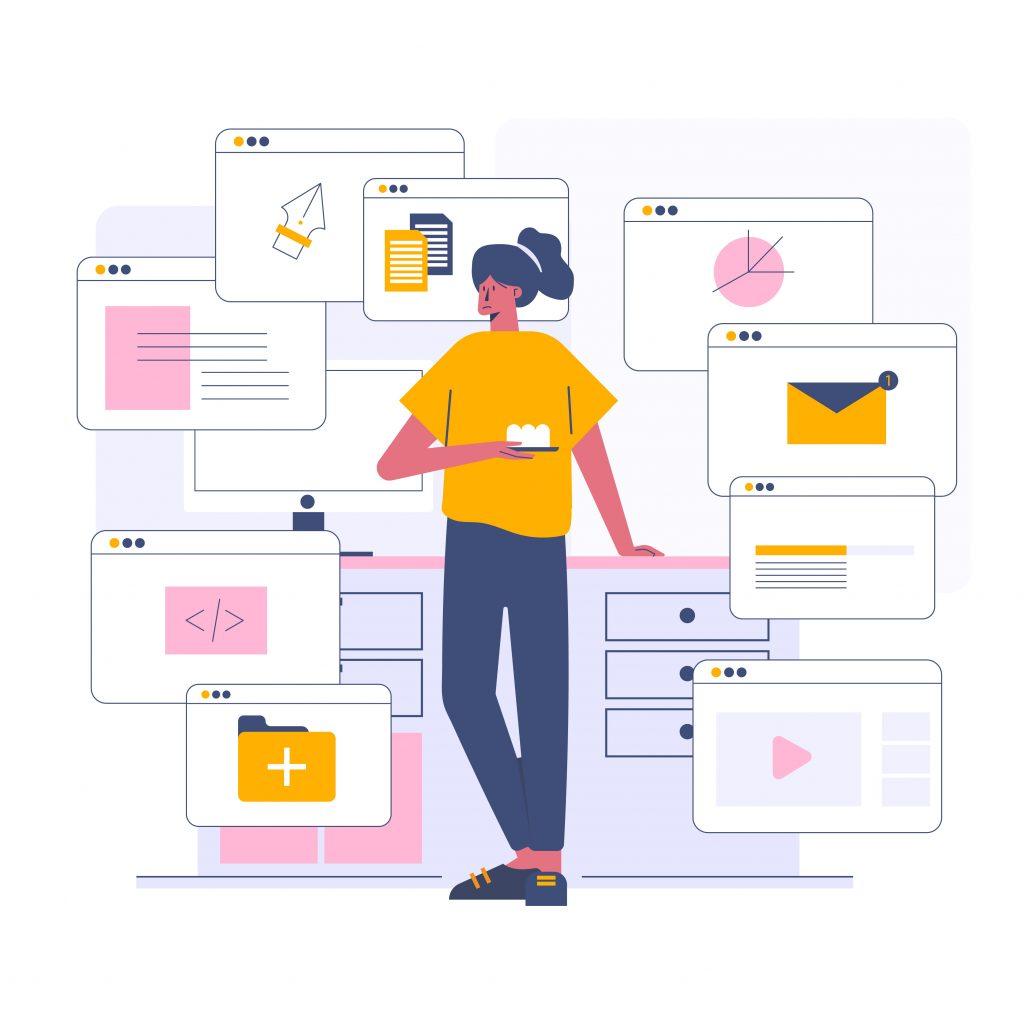 Entrepreneurs often find processing invoices challenging. It's natural, for a properly organized invoice management process to come with a multitude of must-comprehend nuances and a steep learning curve. However, understanding the importance of an invoice in business, and your nonstop drive to master the art of professional invoicing is bound to boost your business — and ramp up your revenue flow.
Are you tired of manually sending, monitoring, and storing your invoices? Want to automate the process and thus save heaps of your precious money-making time? Opt for a solid billing platform like Invoice Maker. In this post, we'll let you in on the major perks of digital invoicing, as well as provide useful on-the-go-invoicing tips.
What is invoice management?
Whenever you sell goods or provide services to your clients, you also send them an invoice. Upon verifying the invoice's legitimacy, your clients process payment. After sealing that deal, the invoice finds itself in your company's cloud-based storage system — or is sent to your bookkeeper. That's what the invoice management process is all about.
Even if you're a small business owner, it's natural that your employees have to send out and manage tons of invoices. Doing it manually is extremely time-consuming and labor-intensive. The need to manually keep track of invoices within a strictly paper-based environment doesn't sound easy or inspiring at all. That said, if you want your company to succeed in today's fast-moving world, making use of a cloud-based invoicing system is the smartest choice.
In addition, you need management software for your customers and employees. The best decision is a point of sale. For example, if you have a little store with devices, you must give your client a buyer cheque, you can do the task with an electronic pos system. 
Manage invoices online: 5 tips
Professional invoicing is crucial for your business. If you invoice speedily, accurately, politely — and follow up like a pro, your chances of boosting your cash flow increase significantly. Therefore, speeding up your invoice management process and making it as masterly as possible should be your highest priority. And that's where invoice management software kicks in.
Below, you'll find a quick overview of the basic tips on how to organize invoices for small business digitally:
Establish and follow a clear payment schedule.
Find a high-quality cloud-based invoicing platform.
Offer an effortless and transparent payment process to your customers.
Use automatic notifications to your maximum advantage.
Sync your invoicing software with your bookkeeping system.
Irrespective of whether you're using a cloud-based invoicing platform or not, always remember that you should invoice your clients as promptly as you can. That way, you will stimulate them to get the payment process going eagerly and quickly. Keep laser-like focus on how you word your invoices. Politeness and firmness are key in terms of building rapport with your clients and thus ensuring faster payments.
Why do you need invoice management software?
Using customizable invoice templates is a great step towards automating your company's billing process. But it's not enough. Taking full control of your invoice management and equipping your company with the best digital tools for the purpose streamlines your entire operation and cements your reputation as forward-thinking professionals who value your and your clients' time. In other words, you need a full-fledged cloud-based invoicing system like ORTY for maximum efficiency.
Here are the main reasons why you should utilize invoice management software:
It is designed to get you paid. Fast. In simple words, professional invoicing sends a clear message to your customers: paying this valid, excellently designed, brilliantly worded, and promptly sent invoice is important.
It makes your life as a business owner easier. Cloud-based billing software comes with great automation features that give you the possibility to manage invoices effortlessly and effectively. You'll probably agree that chasing your clients for money is not easy. With solid invoicing software in use, you get to send automatic alerts to your non-paying customers, thus increasing your chances of receiving your compensation on time. Furthermore, top-level invoice software has bookkeeping tools integrated, which helps you manage inventories and guarantees a hassle-free tax season.
It equips your business with potent tools. Along with granting you the possibility to create, send, manage, and store impeccable invoices, quality billing software gives you access to multiple additional tools, such as automatic income stats and analysis, client data storage and evaluation, great security features, etc.
It allows you to bill on the go. Whether you're in the comfort of your home or on your way to your office, digital invoicing guarantees limitless on-the-go access. So, if you're planning to get a second-to-none invoicing app, feel free to send invoices or receive payments from your clients real-time, anytime, anywhere.
It helps you avoid mistakes. We're sure you're not very fond of contacting your customers to tell them you've accidentally undercharged them. The same goes for having a customer call you eager to know why they've been overcharged. These scenarios are highly undesirable. If you switch to a fine cloud-based invoicing system, you will reduce these errors to an absolute minimum.
It can be adjusted to your needs. Want to really wow your customers? Excellent invoicing software allows you to customize invoices to suit your most sophisticated requirements. Quick tip: when focusing on that perfect invoice design, don't forget to be clear and concise in terms of wording — and communication with your clients in general. This will aid you in building trusting relationships with your customers. As a result, this transparency is sure to benefit your entire business. Long story short, if you're still not using invoice management software, then it's high time you started!
Kaitlin Keefer
Kaitlin is an editor at Square where she covers everything from how small businesses can start, run, and grow, to how enterprise companies can use tools and data to become industry leaders.