How to start a retail business?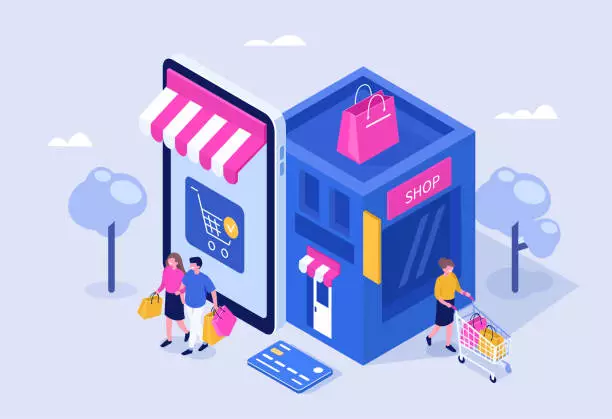 Launching a new business is for sure a tough challenge. There is a lot to be done before starting a retail company, looking with reflecting on the business model you wish to build and the level of success you would like to accomplish.
In this step-by-step article we are going to consider the new trends, strategies, and look through the market analysis to help you in figuring out the best way of how to be a retailer in 2022.
What is a retail business?
When we talk retail or opening a retail business, we may envision a car saloon, grocery store, or a fashion house — and all of it qualifies.
The simple definition of retail business is selling goods and services to consumers or end-users, in contrast to wholesaling. 
In this article, we are going to focus specifically on the points of how to start a store business in times like ours, and will answer the question "what do I need to open a retail store?".
Presently, people around the globe are saying that Covid-19 has undoubtedly impacted their shopping habits one way or another. Aggregated statistics show the increased online shopping rate and augmented delivery services use over these few years.
How to own a store in the digital era
Looking at those businesses that struggle and those, that thrive we may try to differentiate the success point. It is becoming even more obvious, without the Internet presence and brilliant online marketing campaign your store might be among those who are struggling. 
Statista shows data that in Canada and France, around 5% of customers made online purchases for the first time as a result of Covid. Meanwhile, e-commerce in the UK brings in more money than any other European country.
The MoodMedia research points out that a third of the USA shoppers hope to continue ordering online and collecting items in-store even after the pandemic restrictions are lifted. The American National Retail Federation (NRF) is anticipating that retail sales will now grow between 10.5% and 13.5% to more than $4.44 trillion this year as the economy accelerates its pace of recovery.
Thus, a conclusion that follows the fresh trends and customers' needs is technology. Which would allow your business to:
Sell online from any location of the globe.

Have flexible delivery options, the more the better.

Be ready to work with customers and their feedback.
Main steps to start a retail business
Probably every entrepreneur is faced with the first and foremost question "what do I need to open a store?" Therefore, we have prepared a checklist for your assessment if you are thinking about becoming a new retail brand on the market:
Select the product you wish to sell and establish your store format.
Study statistics by country, region, city and analyze the competitor's activities.
Pick up a site. The right retail location is a must, as setting up a retail store

in the wrong place might bring about dreadful consequences and huge financial losses. 

Select reliable suppliers, who can offer the required quality and operative quantity.

Build your brand. Give your store a memorable name and create your powerful vision/mission for the customers to see and understand "what you are about".

Create or buy a detailed business plan tailored for your needs.

Officially register your business, get the permits and licenses, lock in a lease of premises or land. 

Renovate, redevelop or build from scratch the store of your dreams.

Select, hire, and train your team.

Purchase the product and launch a rousing advertising campaign. 
And last but not least, have a grand opening of your new business. Make this opening a statement to demonstrate to clients who you are and what your brand stands for.
Сost of opening a retail store
For the business to work and be viable, you need to meticulously construct the financial plan, which is the backbone of any operation.
Given that the scale of your business plays a crucial role in the amount of expected financing, let's look at the cost of getting off a small shop.
Cost of the primary products procurement – 10 000 $;

Rent and following documentation – 7 500 $;

Business plan and brand development expenses – 3 000$;

Equipment which includes both hardware (retail POS, printers, laptops) and software (ORTY) – 4 000$;
Team of kindred spirit people – 6 000 $ (per month);
Advertising campaign – 5 000$;
 According to data from the USA Bureau of Labor Statistics, about 20% of small businesses fail within the first year. Statistics display that one of the first failure reasons is the cash flow problem. Managing money is a stumbling block for many new businesses — 29% of failed startups point to cash flow problems as a central issue.
One of the most important reasons is the poor organization of the business. The inability to control its staff, track its balances, draw up an earnings plan and develop a marketing campaign leads to a near collapse. All these details can be worked out at the point of sale, for example, if it is a pharmacy, using pharmacy management software you can manage the point even without being on the spot. All control is concentrated in the phone or tablet, you see the work of employees, the number of visitors, can do promotions and much more.
So, the answer to the question "how to start a storefront business" is to wisely plan your finances. Also, do not forget about a precise step-by-step plan and a group of like-minded people, who will intelligently execute it.
To conclude, setting up a shop is not the easiest task, but with the right business and savvy financial plans, you can achieve great success in this area.
Kaitlin Keefer
Kaitlin is an editor at Square where she covers everything from how small businesses can start, run, and grow, to how enterprise companies can use tools and data to become industry leaders.