Restaurant's Equipment List: Ultimate Guide to Opening a Restaurant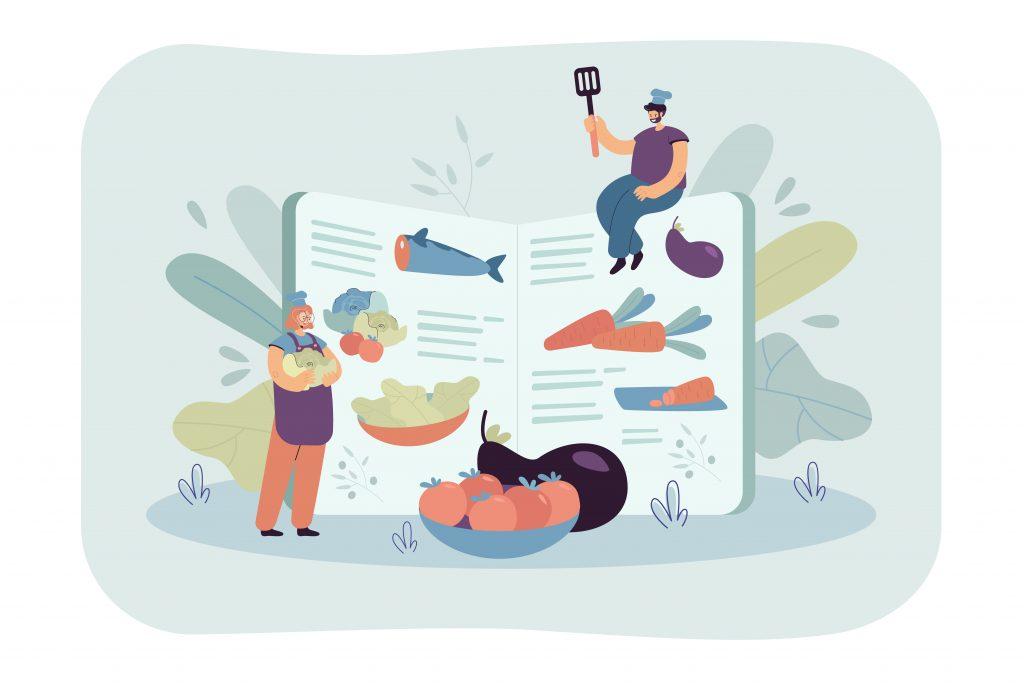 The opening of a restaurant is an exciting and important event. Since the activity of such an establishment is based on cooking, kitchen tools and serving ware play one of the most critical roles. In this article, we have discussed the basic equipment needed to start a restaurant. Of course, the details may differ depending on the menu type and composition, but these items are the most frequently used in almost any establishment.
Types of Restaurant Equipment
When compiling your personal list of equipment needed for a restaurant kitchen, be clear about exactly what food you'd like to offer to your visitors. Since the detailed list can be very small or almost endless (if you've got such financial opportunities), you should identify the main areas that will be provided with tools:
Ovens and ranges. They can be considered the backbone of your restaurant kitchen equipments list. There should be a sufficient number of them so that you do not have downtime at work and all customers receive their orders on time.
Cooking equipment. Of course, there are more highly specialized tools that your place may need in addition to ovens. For example, deep fryers for cooking french fries.
Beverage equipment. You probably plan to serve drinks with your meals. In this case, in addition to jugs for water and juice, you need coffee machines, dispensers, beer taps, etc.
Tools for heating food and storing ingredients. There is just a huge variety of them: from refrigerators and racks to heating lamps, food dispensers, steam cabinets, etc. They help keep food in perfect condition until serving.
Ingredients preparation tools. You will definitely need various instruments for preparing products. This kitchen machinery equipment may contain cheese slicers, marinate machines, mixers, graters, and more.
Dishwashing equipment. Dirty dishes and used tools need to be put somewhere (big sinks) and washed (commercial dishwashers). You should have enough of such devices to ensure continuous service.
Smallwares. They include all those small tools needed for cooking: cookware, pans, pots, knives, and so on.
Serving wares. In restaurants, the beauty of the table layout plays no less a role than the taste of dishes. Therefore, your restaurant supply list should also contain all the necessary items for table setting.
POS for restaurant. Modern technologies like ORTY help you serve customers, process orders, manage employees, take inventory, and measure business performance. Running a restaurant is impossible without high-quality management software.
These are the key areas you need to cover during the planning stage. The detailed list of items depends on the factors discussed below.
What to Consider Before Buying Restaurant Equipment?
We have dealt with the main groups of standard kitchen supplies; now, let's look at the things you should pay attention to when choosing tools. Of course, you want to get all the best and newest. However, in such a matter, it's better to consider all possible options, since there are definitely places where you can save money, and there are those points where you should not do it.
1. Quality
It is perhaps the most important factor since the best restaurants equipment should withstand heavy loads and serve you without repair or replacement for several years. Pay attention to a brand, manufacturer's reliability, year of production, the country where the tools were made, etc. If possible, look for reviews of real customers who have already used the devices you consider.
2. Usage
Many people want brand new tools. However, such options always cost more than used ones. Second-hand items are not the worst option, especially when it comes to devices from trusted manufacturers. It is a great chance to save some money on kitchen arrangements. So take a look at the used restaurant equipment value guide to see how profitable it is for you to purchase tools from closing businesses.
3. Room dimensions
Before buying appliances, you should carefully study the plan of the kitchen and pantries to understand what size tools will fit there. It is vital that all large equipments of the kitchen are located compactly, do not block access to each other, and do not provoke large crowds in one place.
4. Cleaning and using
Cleaning tools should be as easy and accessible as possible so that your staff has no problem keeping the kitchen clean. Besides, devices should have clear instructions, intuitive controls, quick-opening doors and drawers, and so on. Workers shouldn't have to spend a lot of time mastering devices.
5. Budget
Some materials for the restaurant simply have to be new. However, some devices are perfectly acceptable to buy second-handed or rent. It may also be worth looking for multifunctional models instead of buying several tools. If there are appliances you plan to utilize every day, you should not save on them. In other cases, you can find items with lower pricing.
If you're an aspiring business owner, consider hiring a restaurant kitchen planner. An experienced specialist will conduct a comprehensive analysis of your enterprise and help equip the kitchen with the necessary tools.
List of Equipment Needed for a Restaurant Kitchen
After analyzing all aspects and parameters, it's time to draw up a detailed kitchen equipment list with pictures. Remember that the complete set of items depends on the specifics of your business, but it usually includes the following devices:
ovens, grills, griddles, and ranges;
ventilation;
food processors and choppers;
mixers;
slicers;
coffee makers;
cutting boards and prep counters;
fridges, freezers, and ice makers;
microwaves;
sharpening stones;
shelvings, storage racks, and containers;
restaurant display equipment;
cooking equipment (bowls, pots, pans, knives, spatulas, etc.);
serving ware;
sinks and washing equipment;
employee and inventory management software.
While many restaurant owners focus on kitchen appliances, they forget they have an obligation to ensure the safety of their employees as well. Therefore, your list should include safety equipment: first aid kits, fire extinguishers, goggles, rubber floor mats, aprons, etc. It is in your interest to make production as safe as possible.
Is It Worth Buying Equipment for Restaurants?
Professional and commercial restaurant table equipment can be costly. It can blow a hole in your budget if you're building a kitchen entirely from scratch. Therefore, you should consider different options, including getting used tools and renting them.
As statistics show, about 60% of restaurants cannot compete and close in the first year of their existence. It means you have the opportunity to purchase equipment that has been used for a very short period. By the way, kitchen tools, like cars, become much cheaper literally right after being bought and taken out of showrooms. So when compiling a food and beverage service equipment list, look carefully at sites like eBay or Craigslist to find used tools in good condition.
While it is a great way to save some money, it also comes with a downside. You don't know exactly how this or that appliance was used, so you can't determine if the internal components are in good condition. Also, you don't have a manufacturer's warranty that allows you to replace broken parts. Responsibility for hidden damages lies entirely on your shoulders. It is believed that refrigerators and freezers are best taken new, while ovens can be used. Hence, you need to carefully analyze the necessary list of restaurant equipment inventory and understand what you can buy second-handed.
It should also be remembered that equipment and supplies need to be periodically checked and updated, and sometimes you have to purchase additional items when expanding the business and assortment. Restaurant table management software helps you track and manage inventory, as well as all work processes. Even if you have the latest and most advanced tools, managing and promoting establishments might be tricky without it. That is why, along with dishes and devices, you should carefully approach the choice of a POS system.
Kaitlin Keefer
Kaitlin is an editor at Square where she covers everything from how small businesses can start, run, and grow, to how enterprise companies can use tools and data to become industry leaders.