Manage your online ordering
In ORTY, we understand the market demand for orders online, so we have created a website for the mobile menu of your restaurant. You have the opportunity to customize it to your needs and the interests of your commerce., so you don't have to spend time building a menu on your website. In ORTY it is very easy.
Set up SEO optimization
Marketing and positioning your brand on the global network is equally important. You can optimize the search engine so that your site is displayed to the user correctly and higher than the competitor ones when Clients are searching on Google. Insert the keywords, which are used by the search engine as technical information.
Set up the self-service working hours
We already took care of creating notifications to Clients with the table of your business hours and the ability to offer delivery, so you would not lose any potential customers.
Optimize the ordering process
For your Clients to receive the best experience, you can make necessary system adjustments to accelerate and unify the whole ordering process. Set up available service modes and choose the best payment options. Moderate the order checkout by employing additional settings like receiving notifications about unsuccessful online payment attempts, collecting customer feedback, or showing recommendations to clients who are, choosing from your online menu.
Modern and contactless system
Undoubtedly, new realities call for new technologies, which are going to render assistance in times when people try to limit personal contact. We care about your safety and the safety of your clients, so we made ORTY features easy to set up and as contact-free as we could. Use it for any type of business, for example, brewery management software, it will help you to serve your customers without contact.
Clients can place orders by scanning a QR code and choosing the desired option in the e-menu.
Clients can order delivery by selecting this option on your website.
Placing orders ahead
What is more, your customers can also place their orders online ahead, contactless. They can choose available time slots and the preferred type of pickup.
You can set up the parameters for these types of orders, as preferred
Adjust order moderation with the kitchen and cashiers
Provide your Clients with the ability to set a specific time and/or duplicate an order several times for saving time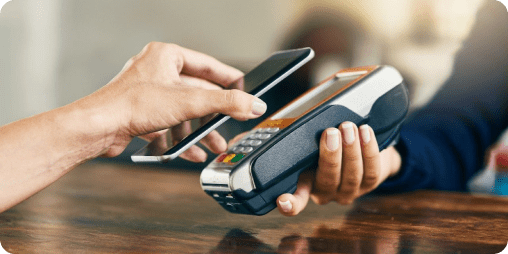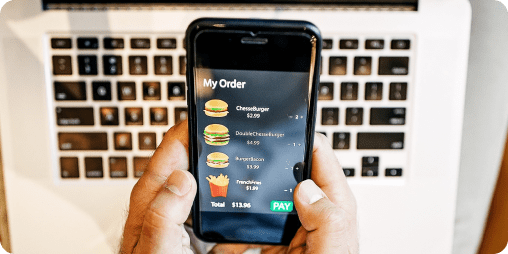 QR code-powered ordering
Using QR codes, the system will automatically generate them for offline customer acquisition, you can put them on the facade, public areas, or leaflets.
It is easy to scan them on the go, which would boost up your customer auditory
Time-saving is a significant perk of using the codes as well
Due to their public placings, QR codes promote sharing and networking
QR code is great to place it on any advertisement of your establishment
Convenience of ordering and saving time
Implementing a restaurant digital ordering system will benefit your establishment:
Significantly speeding up service
Standardizing customer experience for ordering
Receiving more orders from guests who value utility and speed