How to manage a restaurant business?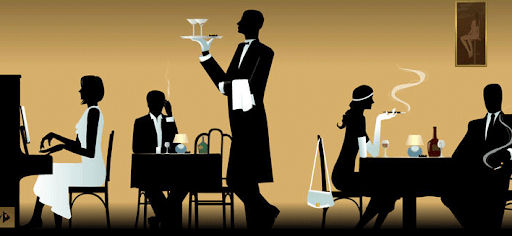 In this article, we shall oversee the key pillars you need to rely on when operating a restaurant and have prepared for you a small guide to restaurant management:
Restaurant finances
To avoid financial risks and collapse, especially in the beginning, it is necessary to manage money and carefully track income and expenses, calculate margins and determine the yield bottleneck.
It is important to monitor cash flows every day, to optimize this process many business owners are installing cash register systems, or POS (restaurant point-of-sale systems), which in turn makes it possible to build clear analytics and create a picture of what is happening.
For example, by using the cafeteria pos you can always enter statistics in real-time and track the sales of your institution wherever you are
The implementation of current technological solutions will help you automate the work of your employees, they will be able to generate and submit daily reports, relying on which you can collect complex financial data.
Choose your marketing strategy
The type of advertising by word of mouth is hopelessly outdated and without constantly updated pages on Facebook, Instagram, Twitter, or TikTok, full of new offers and creatives, there is nothing to do in modern commerce.
Restaurants operations management also consists of a well-designed advertising campaign, so you need to clearly state it, to achieve that, define:
How to advertise your business?
Shape an advertising model, today we can distinguish two ways of marketing — online and offline. Think about what percentage of the budget will be covering advertising on big boards and flyers, as well as how much you are willing to put in advertising on social networks and your website.
Who is your targeted audience?
To advertise "everything for everyone" you would need a huge financial, creative and human resource, but in reality, you need to unmistakably see your Clients. How old are they and which sites are they obsessed with? Having defined "your person", you would be able to receive guaranteed orders with a minimum expenditure of resources.
How are you different from others?
Give a precise definition of your difference and coolness from hundreds of other restaurants and cafés, let the visitor understand your uniqueness in a fairly competitive market. Form your "killer feature" by which the Client can always distinguish you from others.
Find more about marketing strategies here.
Why customer experience is important?
The experiences guests receive are key to sales. The atmosphere, level of service, personalization, attentiveness of the staff, and many other factors will determine whether a guest is going to return to your place, and whether one will recommend the establishment to friends or not.
The opinion of each individual has a lot of value to you, as an owner, but how can all this be collected and controlled? The answer is very simple, every modern and successful restaurateur has a CRM order management system. With the help of a CRM system, you have an opportunity to understand and make it possible to bring customer service to a new level, collect feedback, fix mistakes, and start engaging new visitors. It is critically important to figure out the "pains" of your Client and take into account today's realities.
Flexibility to apply innovations and the ability to eliminate errors in service are the cornerstones of the restaurant business.
Manage food and beverage supplies
Today, various complex tech solutions are very quickly gaining popularity. Those can help you control the supply of goods, take inventory, and track the level of sales, using such technology as, for example, the ORTY system.
Ensuring 24/7 comprehensive control over all aspects of restaurant operations is not an easy job, and "manual" inventory control is unquestionably a demanding task.
Constant control of the product's freshness, the ability to quickly contact suppliers and swiftly go through the bureaucratic part, the possibility to add or remove a dish from the menu — these are important tasks of any food business. Your menu is rightfully a visiting card, your Clients come back because of your fresh dishes, which are always available.
Imagine how cool it is when your staff accepting an order always sees the actual balance on the screen. You don't have to worry about the position being over and the customer not being happy. That's how it is if you have pizza on the menu. Using the pizza management system, on the screen you see the amount available now, and also, can quickly put the product on the stop if it is over.
Process automation is a very important aspect and companies such as ORTY can offer you contactless and time-saving solutions, like automatic generation of table QR code menus, synchronization of all orders with POS and CRM systems, and many other useful functions that will undoubtedly help you with routine and time-consuming tasks.
How to motivate employees?
The employees of an establishment make the restaurant, the success of your business directly depends on the professionalism and competence of your people. Therefore, when answering the question "how to run a restaurant business" an extremely important link is staff motivation and understanding of the internal "pains".
We could probably agree that an employee who likes the job and who serves visitors with a sincere smile sets the atmosphere and mood.
There are different ways of inducement, the main thing is to perceive that the approach should be thought out individually:
As old as the world, financial motivation is a good option to say "I see your efforts", "keep it up". Bonuses, rewards, an internal motivation program (for example, a person who comes to work earlier than everyone else, for the whole month, receives financial incentives, like a little increase in the salary).
Organization of internal events where employees have the opportunity to feel like part of a large family. Work well done is rewarded through such events, for instance on a monthly basis.

For any person to feel the invested attention, people came up with gifts! Congratulate your colleagues on the holidays, do not forget about birthdays or important dates in their lives.
And although managing the business is not easy, and the restaurant one is even more difficult, there are specially engineered services and technologies to help you cope with any laborious tasks and using our tips for managing a restaurant, you will build a strong team and a profitable establishment.
In the modern world, managing a restaurant without modern technologies is already a utopia.
Kaitlin Keefer
Kaitlin is an editor at Square where she covers everything from how small businesses can start, run, and grow, to how enterprise companies can use tools and data to become industry leaders.