Business plan of a bar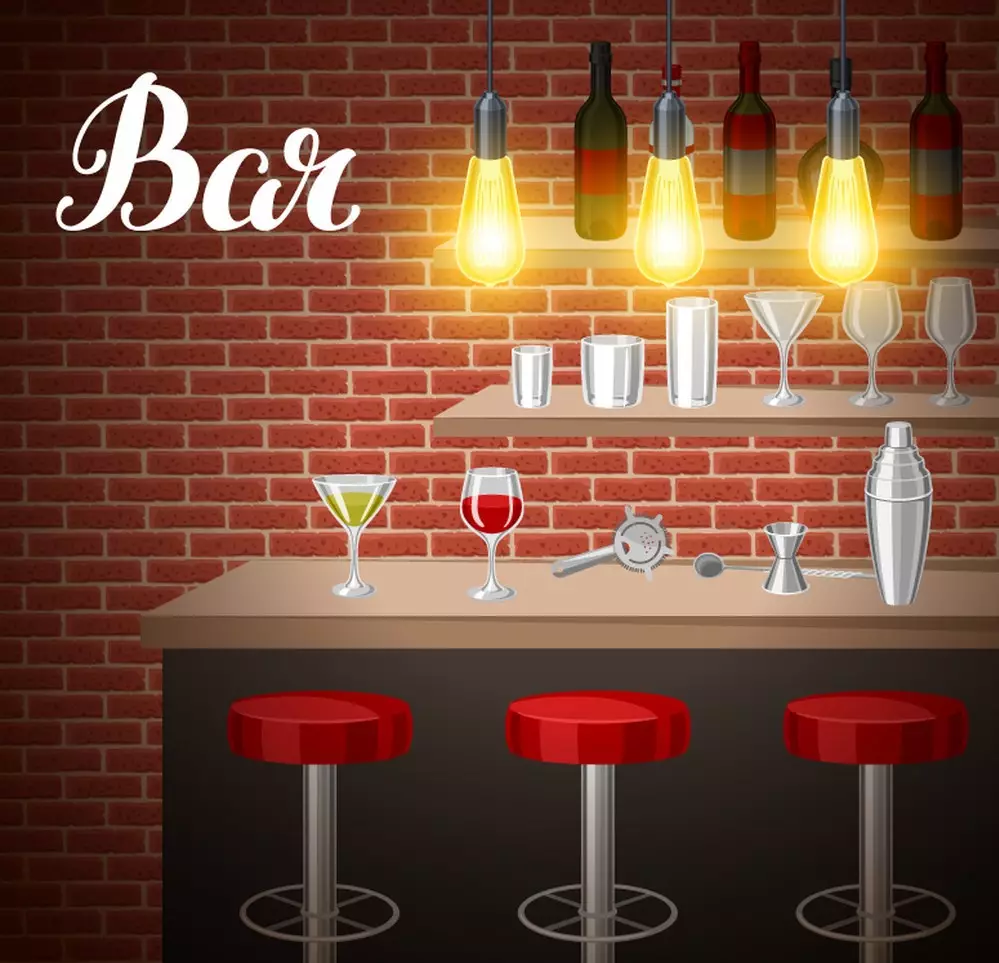 Launching a new business is for sure a tough challenge. There is a lot to be done, starting with reflecting on the business model you wish to build and the level of success you would like to accomplish.
Entrepreneurs throughout the world are struggling with quarantine measures, but if you are one of those who is not easily scared, we have prepared this brief article to help you determine the main steps towards creating a bar.
How to open a bar – where to start?
The first step in any preparation is to be prepared, thus you need to build a business plan for a bar.
To do that at high-quality standards, study statistics by country, region, and city. Look thoroughly through the latest news and determine the general trends, which influence this type of business most. Identify your competitors, learn their strong and weak sides. Altogether, use the information flows to your advantage as much as possible.
Create a brand for your establishment
In your big plan to build a bar, there should be a clear definition of "who you are" and "what you are about" since people want to know "the story behind", make good use of it. Give your store a memorable name and create your powerful vision/mission for the customers to see and understand what makes you different from the hundreds of others establishments.
Choose from best marketing strategies for bars
Brainstorm and choose at least five cool marketing ideas for a bar you could use starting from the very opening. Use innovative and ground-breaking thinking to stand out on the market. Many places have even developed policies to introduce one new marketing idea every year.
Admittedly a bar marketing plan is more than just fierce ideas to import every once in a while. It must incorporate clear action strategies and accurate data:
Include innovation and embrace technology as much as possible, customers love it, and you get a much more efficient working system. There is no way a modern place can function without a bar POS system, which can automate routine tasks and save a great deal of time both for the customers and staff. By the way, you can create your own loyalty programs for customers using the POS system for bars, which will increase the attendance and liking of customers. 
Get the online metrics and track trends in real-time. Such all-in-one solutions as ORTY, offer additional blocks like analytics and CRM to track the actual data, build reports, and save customers' information. You can know what is going on inside your bar and quickly make calculated decisions 24/7 while physically being on the other side of the world.
Location analysis in business plan is a must. You might be the greatest bar in the world, and still, if you chose the wrong location it would be empty. Try to keep in mind your targeted audience and relate how convenient the spot is for them.
Think about small details inside and positively amaze your clients. Take good care of the basic bar layout. Make sure that your customers feel comfortable and heard. Constantly collect feedback and try to improve their experience.
Set up an inventory management system
Integrating IMS will be a huge plus for your establishment. It will allow you to:
Track the stock level and conduct bar beverage control online.
Collect all the data in one place. This is especially handy if you have a chain of establishments, so you would see the detailed inventory information for each place. Moreover, if you choose to use ORTY, the system is always going to be available in mobile mode, with autosaving.
See all the operations conducted in the system and get the detailed history of transactions for each ingredient.
How much does it cost to open a bar?
For the business to work and be viable, you need to meticulously construct the financial plan, which is the backbone of any operation.
Given that the scale of your business plays a crucial role in the amount of expected financing, let's look at the startup cost for a bar that is very small.
Costs of the primary products procurement – 10 000 $;
Rent and following documentation – 7 500 $;
Business plan and brand development expenses – 3 000$;
Equipment which includes both hardware (retail POS, printers, laptops) and software (ORTY) – 4 000$;
Team of kindred spirit people – 6 000 $ (per month);
Advertising campaign – 5 000$;
The list above roughly gives you an idea of how much are the primary working expenses going to take. According to data from the USA Bureau of Labor Statistics, about 20% of small businesses fail within the first year. Statistics display that one of the first failure reasons is the cash flow problem. Managing money is a stumbling block for many new businesses — 29% of failed startups point to cash flow problems as a central issue.
Thus, we suggest you wisely distribute finances and have a precise step-by-step plan with a group of like-minded people, who will intelligently execute it.
Pros and cons of owning a bar
The main purpose and objective of a bar is to give people a safe positive place, where they can unwind a little bit and have a drink. Let's consider a few points, whether the benefits of owning a spot overweight the drawbacks: 
To conclude, setting up a bar is not the easiest task, but with the right business and savvy financial plans, you can achieve great success in this area.
Kaitlin Keefer
Kaitlin is an editor at Square where she covers everything from how small businesses can start, run, and grow, to how enterprise companies can use tools and data to become industry leaders.